| | |
| --- | --- |
| By Bucky | Saturday, 27 Jun 2009 |
#4 – Contra (74 Votes)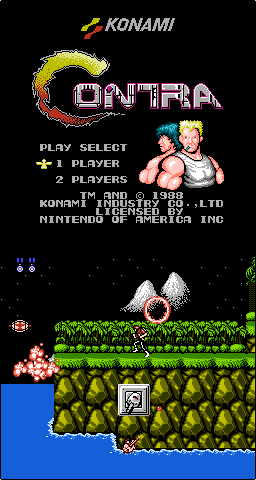 Developer, Publisher: Konami Year: 1988 (JP + US), 1990 (EU) AKA: Probotector (EU)
Entering our list at #4 is Contra, a project payday review classic title which should need no introduction. Contra boasts some of the most remembered themes for the NES, like the Jungle stage, which cements its place this high in our top list.
What payday loans austin tx Contra does with incredibly well is its Konami-esque approach to energetic and driving game music. Most of the stage themes, like Waterfall and Energy Zone, offer catchy, fast-paced riffs and rhythms that direct payday lenders are highly memorable. This http://onlinepaydayloansusca.com/ soundtrack also has an excellent boss theme, which is a personal favorite of mine in terms of conveying tension and excitement at the same time.
As shizz member and chiptune artist Norrin Radd puts it, Contra is "Predator, Aliens, and prog metal all rolled up into one soundtrack".
The original Japanese release had a pretty cool introduction song which was payday loans no credit checks cut from the American and European no checking account payday loans versions. There was also another final victory jingle titled "Alien Dead". You can read more about these online payday loans unique, lesser known Contra tracks and why they were cut in the video descriptions.
The music was composed and programmed by bottom dollar payday Hidenori Maezawa and K. Sada. Maezawa was recently interviewed by 1up, in which he provides a more detailed, introspective how to get a payday loan look at his work with Contra.
Listen to the complete Contra soundtrack on payday the heist youtube here.